At long last, we finally have information on playoff game times for the ALDS between the Chicago White Sox and Houston Astros.
The first three games of the series will take place on Thursday, Friday, and Sunday this week:
Thursday, October 7 – 3:07 pm CT (@ Houston)
Friday, October 8 – 1:07 pm CT (@ Houston)
Sunday, October 10 – 7:07 pm CT (vs. Houston)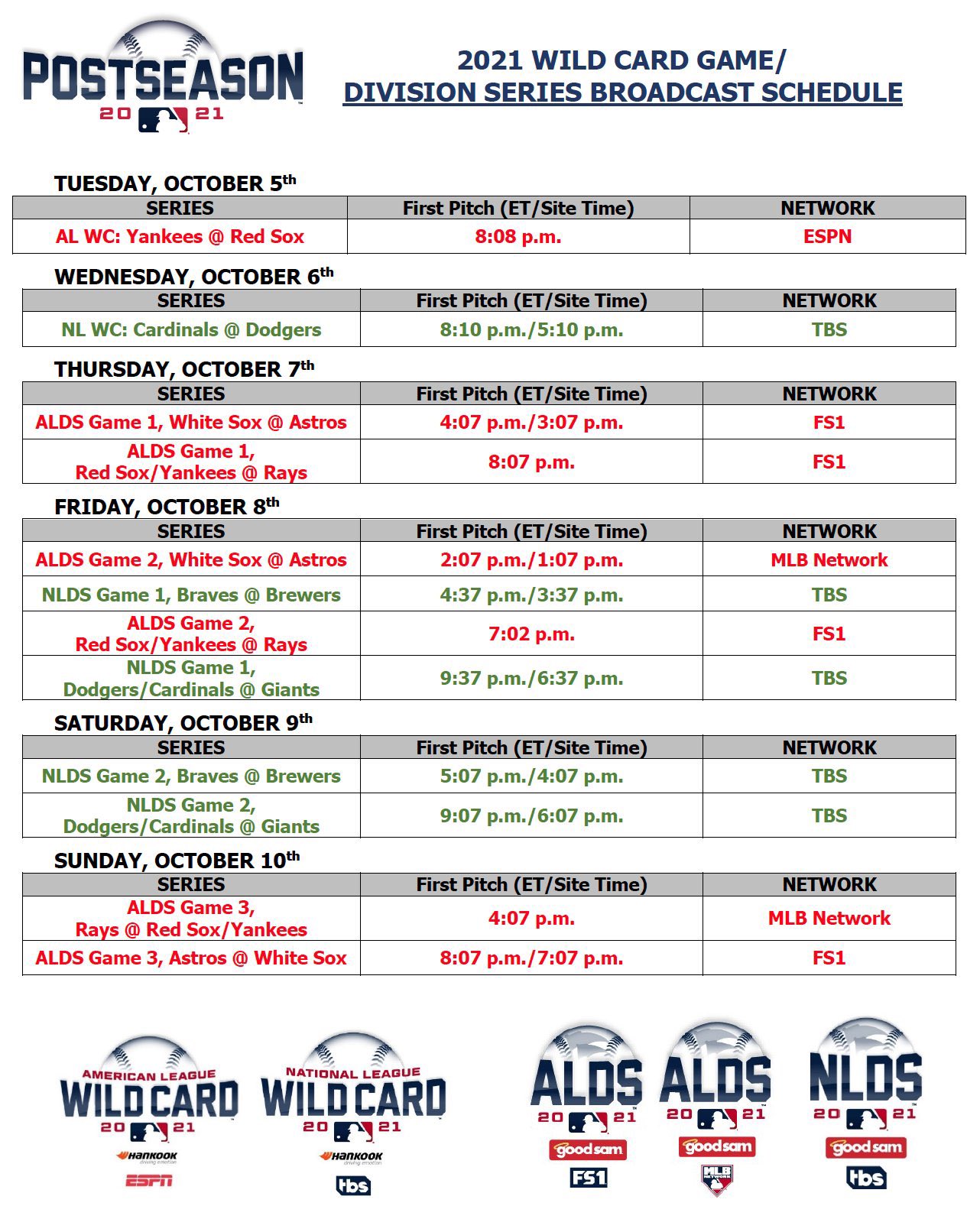 As a reminder, the Houston Astros have home-field advantage in the best-of-five ALDS. Additionally, the White Sox have announced that all home playoff games will be a blackout – fans are asked to wear black!
---
The White Sox will not announce their roster for the ALDS until the Thursday afternoon deadline. In addition, Rick Hahn, Tony La Russa, and staff are said to be deciding between Lucas Giolito and Lance Lynn for the game 1 starter in Houston.
Stay tuned for more updates on the roster as they become available! We will be watching closely, especially in regards to Carlos Rodon's status.
---
Follow us @SoxOn35th for more updates!