First off, shout out to Beefloaf (@MrDelicious13) for this article idea:
With the White Sox struggling at times in the bullpen last season, on top of losing Michael Kopech and (likely) Craig Kimbrel heading into 2022, the "mighty 'pen" is in need of reinforcements. Kendall Graveman was a great start, but, if the season were to begin today, here's what the bullpen would project as (assuming Craig Kimbrel is traded):
RP1: Matt Foster
RP2: Jose Ruiz
RP3: Ryan Burr
RP4: Reynaldo Lopez
RP5: Garrett Crochet
SU1: Kendall Graveman
SU2: Aaron Bummer
CL: Liam Hendriks
If you've ever seen the poorly drawn horse meme, that's what the current bullpen looks like: it gets worse as you go on, and there's plenty of room for improvement.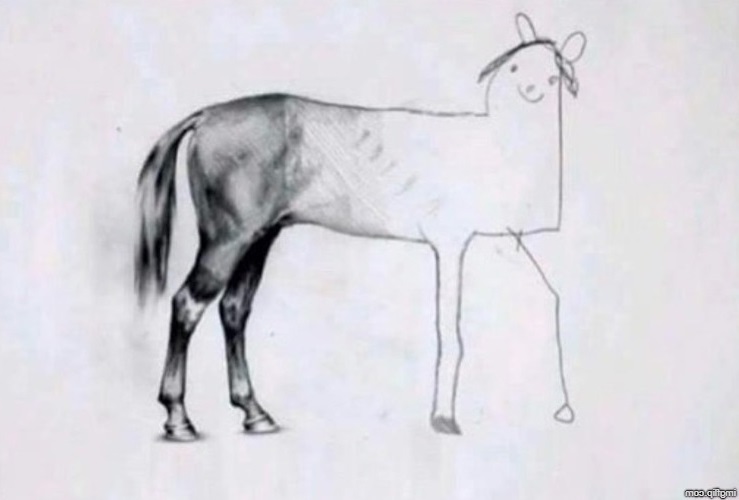 This is where Beefloaf's article suggestion comes in. You might not be paying much attention to transactions right now, but the White Sox have made a few low-risk, high-reward pickups on minor league deals: Brandon Finnegan, Yacksel Rios, and Cam Hill. In addition, there are plenty of players on the market right now that would continue to fit this "low-risk, high-reward" framework.
The purpose of this article is two-fold:
Understand what the White Sox saw in Brandon Finnegan, Yacksel Rios, and Cam Hill that led them to sign each player to a MiLB deal
Outline a few other low-risk, high-reward players with upside that the White Sox could target heading into 2022
With that, let's begin.
---
Brandon Finnegan
Finnegan was a 2014 draft pick of the Kansas City Royals who found himself pitching in the World Series that same year. Finnegan hasn't experienced the success he was hoping for as a first-rounder, especially considering he pitched to a 2.59 ERA across his first 21 games (31.1 innings) in the big leagues and hasn't captured that since. He has pitched much better in relief (2.38 ERA in 34 IP) than as a starter (4.37 ERA in 226.2 IP) in his career, albeit with small sample size. With the Sox needing some starting pitching depth, Finnegan fills that role well.
Upside: Flexible Role and His Slider
Finnegan has experience at the major league level as both a starter and a reliever, so this flexibility should be beneficial to the White Sox as they work to determine his role. From a strictly "stuff" standpoint, Finnegan has thrown four pitches throughout his career, with varying levels of success: Fastball, Changeup, Slider, and Sinker. His best pitch, however, has by far been his slider. It has over 2600 RPMs worth of spin, and in a consistently inconsistent career, it has always gotten good results.
It had a tendency to lose its shape at times, but still remained a solid pitch and serves as a foundation for Ethan Katz to work on. In terms of above-average offerings, he pairs this slider with a good-but-not-great fastball that needs to add some life and spin – perhaps some shortened arm action in his mechanics would benefit both Finnegan's fastball spin and his strike zone inconsistency.
A solid fastball that needs a bit more velocity and a pretty good slider are a decent foundation for the White Sox to work with – in fact, this foundation sounds vaguely familiar to a current player on the South Side… more to come in the next section.
Risk: Lack of Recent Major League Experience
Let's face it, Finnegan hasn't been in the majors since 2018 for a reason. He threw 27 innings in the minor leagues before being called up to help the Royals' playoff push in 2014. That likely didn't help his ability to stick in and develop at the major league level.
In recent history, he's walked nearly 15% of batters in AA and AAA since 2019 while posting a 6.60 ERA and 5.53 ERA in 2019 and 2021, respectively. The most recent major league data we have is from 2018. From that season, he had an above-average fastball that saw a drop in velocity from years past, a really good slider, and two really bad pitches in his changeup and sinker. There's clearly a lot of work that needs to be done there if Finnegan wants to be productive at the major league level again.
If Finnegan ends up nothing more than an emergency starter with big-league experience, then at worst the White Sox have more depth. But, given that he has two solid pitches to work with, is it possible the White Sox and Ethan Katz decide to go the Reynaldo Lopez route: clean up his mechanics, work and focus on two pitches, and worry about the rest later? It's certainly an option for a player who seems like he might be running out of options.
It's never a bad idea to take a chance on a former first-round pick when you get a chance, especially if it's a low-risk chance. Finnegan is that sort of player, and I'm sure Ethan Katz wouldn't mind recycling his Reynaldo Lopez playbook to give Finnegan a shot.
---
Yacksel Rios
Yacksel Rios was signed away from the Boston Red Sox. He pitched 27.1 innings in the majors last season and posted a 4.28 ERA with a 20% strikeout rate. He's pitched in the big leagues for parts of every season since 2017, posting a 5.77 ERA across 96.2 innings of relief. What do the White Sox see in him?
Upside: Unique Arsenal
Rios isn't a standard pitcher in terms of his arsenal. He uses a four-pitch mix, including a Split Finger 13% of the time. That alone makes him unique. Here's the breakdown by pitch type:
Sinker (31.4%) | Fastball (29.5%) | Slider (25.8%) | Split Finger (13.3%)
The Split Finger is a legitimate offering, featuring a Whiff Rate near 30%. In fact, his 4-Seam Fastball (27%), Slider (28%), and Split Finger (29.2%) all feature decent Whiff Rates – nothing spectacular, but when you see the movement on each of the pitches, it's easy to see how these numbers post the swing-and-miss rates they do.
Rios also averages 97 mph with both his fastball and sinker, so he has some velocity behind him as well. It's possible the White Sox look at Rios as a right-handed Aaron Bummer with a power sinker. His Split Finger adds to a unique and appealing arsenal. So what's the risk here?
Risk: Strike Zone Command
If you've never seen Coach Scott Bergin's YouTube videos, I encourage doing so for the laughs. But, one of his videos is an inspiration for the risk is signing Rios.
Ethan Katz and Yacksel Rios are indeed going to need to work on a new pitch: a strike.
Throughout his major league career, Rios has an 11.5% walk rate – which is far too high for any pitcher, especially a relief pitcher with only a 21% strikeout rate. If Ethan Katz can figure out a way to generate more swing and miss from Rios' raw arsenal, he will also need to clean up his mechanics to improve his walk rate – which jumped all the way to 14% in 2021.
Based on the video above, perhaps some shortened arm action to make Rios' delivery more repeatable could be in his future. Most times we see relievers struggle with command, it's due to something within their mechanics. It will be up to Ethan Katz and the White Sox organization to figure out what works best for Rios. But his inability to throw strikes serves as a huge risk despite all the upside in his stuff.
---
Cam Hill
Cam Hill previously pitched as part of the Cleveland Guardians organization and came onto the scene strong in 2020. Though he only had a 22.2% strikeout rate and a 4.91 ERA, batters posted just a .268 wOBA against him. He was poised to start 2021 in the bullpen for Cleveland, but a scary series of events altered his career path and brought him to the White Sox.
Upside: Incredible offspeed stuff
Hill is a three-pitch pitcher: Fastball, Slider, and Curveball. His fastball isn't anything world-beating, as it sits around 92 mph on the radar gun. However, it's his offspeed pitches – and in particular, his slider – that make him such an interesting candidate for the 2022 bullpen.
If you take the videos above and compare it to the Vertical Movement on his Curveball and Horizontal Movement on his Slider, it's pretty clear he has some absolutely nasty offspeed pitches. 77% more break than average on his slider is absolutely hilarious. This same Slider had a 43.2% Whiff Rate in 2020, while his curveball had a 26.7% Whiff Rate and looked like it dropped off a table at times.
When Ethan Katz gets to work with Cam Hill, he won't have to do too much the arsenal – Hill comes with two plus pitches that should make any pitching coach excited. The focus can obviously be on improving the fastball life if possible.
Downside: Injury Recovery, Bad 2021 Season
On November 30th, 2020, Hill was involved in a car accident on his way home back in Oklahoma. During the accident, he suffered a broken wrist and needed to undergo surgery. His rehab carried into the 2021 season, and Hill found himself in AAA for the season. He struggled mightily throughout the season, going from a 22.2% strikeout rate and 6.9% walk rate in the majors in 2020 to a 14.8% strikeout rate and 13.1% walk rate in AAA in 2021.
It's not completely clear the impact that wrist surgery had on Hill's overall stuff, but it appears that his upside might have taken a hit due to the accident and surgery. Perhaps some extended time to rehab over this offseason will be beneficial to Hill in recapturing some of the success he experienced in 2020. However, given the stuff he has shown at the highest level, it's pretty clear why the White Sox took a chance on him.
---
Other Players of Interest
Who else could the White Sox be interested in to help solidify their middle relief? There's certainly plenty of intriguing options that the White Sox could take a chance on, outside of the popular names. Here are a few of them.
I wrote about Adam after the Non-Tender Deadline, detailing the incredible offspeed stuff that makes him such an intriguing arm for the White Sox to take a chance on. Some crazy small sample size numbers include:
An 85.7% Whiff Rate on 30 thrown Curveballs in 2021
A 58.8% Whiff Rate on 40 thrown Sliders in 2021
2600+ RPM Spin Rates on his Fastball, Slider, and Curveball
Here is a graphic regarding the horizontal and vertical movement on his pitches – all well above-average. Below are some examples of just how nasty some of his breaking stuff is:
If the White Sox can improve Adam's command, and if Adam can stay healthy, he could pretty easily be a steal for almost any team that takes a chance on him. However, those are both areas that Adam has struggled with over a long period of time, so Ethan Katz would have some work ahead of him in this reliever project. However, in my mind, his recent major league experience makes taking a chance here a no-brainer.
Chaz Roe has been in the big leagues for quite some time. The 35-year-old is coming off a four-year stretch with the Rays during which he posted a 3.88 ERA, 3.57 FIP, and struck out 27.2% of batters from 2018-2021.
You're likely very familiar with Chaz Roe for the frisbee-like pitches he's thrown throughout the years, particularly his slider. They're what got him on this list anyway. Here are just a few of his best ones.
I don't know if I'm quite selling just how insane the movement on some of his pitches is. To emphasize this, here's a graphic that shows the horizontal and vertical movement on his pitches:
Yes, those numbers are correct. He does have up to 197% more horizontal movement on his slider and up to 199% more horizontal movement on his cutter than average. Both of these pitches also have well-above-average vertical movement as well. His pitches are quite literally dancing up to the plate, and seeing these pitches flutter to home plate would legitimately be fun to watch.
Given this, on top of the fact that he's posted a 3.74 ERA since 2016, it's pretty clear the upside that Roe can bring to the White Sox' bullpen. He's a veteran who likely won't cost too much but has the ability to be a difference-maker without having to be *the* guy in the bullpen.
However, the drawbacks for Roe are two-fold. First, he has a tendency to struggle with walks – over the same 2018-2021 stretch discussed above, he walked 10.7% of batters as well. In addition, the last two seasons have been injury-plagued for Roe. He threw just 9.1 innings in 2020 and 0.2 innings in 2021 before landing on the injured list due to season-ending shoulder surgery. Tests at the time showed that Roe's injury wasn't related to any ligament damage, which was good news for the soon-to-be 35-year-old. However, given this spotty recent injury history at the age of 35, Roe comes with plenty of risks.
Roe signed for just $1.15M prior to the 2021 season, and especially coming off of an injury, he likely would not command much more than a few million dollars. Though there is plenty of risk in his profile, before the injury, there was no apparent drop off in the quality of his pitches due to age. If the White Sox could get a healthy Chaz Roe throughout the 2022 season, he would certainly be worth taking a risk on to help fill the middle innings of the bullpen.
Ryan Burr
Indeed, someone who could provide some of the most upside to the middle relief portion of the White Sox bullpen is already in the organization and projected to have a role.
Burr's stuff first caught my eye when he appeared on Eno Sarris' Stuff+ List of some of the best cutters in 2021. In case you're unfamiliar, Stuff+ is a metric created by Sarris (who writes for The Athletic) that works to measure how "good" a pitch is based on velocity and movement. The important thing to understand is that Burr's cutter ranked as the fourth-best in 2021:
Looking at some of the other numbers surrounding Burr's stuff – it actually appears he has two really good pitches: his cutter and his slider:
His cutter has a 33.3% Whiff Rate – meaning hitters swing and miss at it 1/3 of the time. However, despite Burr's excellent movement on his slider, he's had a hard time maintaining swing-and-misses on it. The pitch only had a 12.5% Whiff Rate on it in 2021. Additionally, his fastball remains a major weakness. It has well below-average movement and just over 2000 RPMs worth of spin. In other words, it's a pretty flat 94.7 mph pitch that doesn't miss as many bats as it should.
Just like with many relievers on this list, Burr has struggled with command as well – he has a career 12.5% walk rate in the majors, which jumped to 13.9% in 2021. Much of his struggles with swings and misses might be linked back to his inability to consistently throw strikes, which is why it will be imperative for Burr and Katz to work on refining his mechanics to increase repeatability.
If Ethan Katz could help Burr harness his stuff and improve the life on his fastball a bit, he could be due for a true breakout in the upcoming season.
Don't just take my word for it though – listen to Liam Hendriks talk about Ryan Burr's potential breakout in 2022 on the latest episode of Sox in the Basement.
---
Make no mistake, there are still plenty of intriguing options on the free-agent relief market that have a much safer floor than any of the players discussed above (well, there will be once the lockout ends). If the White Sox have the budgetary room to sign another middle reliever – say, Ryan Tepera – the players are absolutely available. They do not have to settle for the type of low-risk, high-reward profiles that I've outlined above, nor do they have to settle for the ones they've already signed.
However, with the lockout shutting down all major league action, the White Sox have been forced to play in the minor league pool, and have found a few players they are hoping can be molded into serviceable players at the major league level.
It's always fun to put an organization to the test to see if they can capitalize on players' strengths by ironing out their weaknesses. It's clear the White Sox see *something* in each of the players they signed – whether or not it's what I've outlined above, we won't know. But every team has surprise players each season – perhaps this season, it will be among this group for the White Sox.
You know the age-old saying: "Coop… I Mean… Katz Will Fix Him!"