It's time to get the second half started with a bang!
After dropping all four games to the Astros in Houston, the White Sox will have their chance at revenge this weekend. Since the South Side needs to be absolutely rocking for these three games, we're going to do our part by partnering with the fine folks at Sox On Tap/On Tap Sports to host a tailgate this Saturday. Here are the details you need to know:
Who: Sox On Tap & Sox On 35th
What: "Trash Can Demolition" Tailgate
Where: Lot B – Guaranteed Rate Field
When: Saturday, July 17th – 3:00 PM CT
Why: We don't like the Astros, but we love Lot B
The master of ceremonies, Jonnie Nonnie, will have both the black On Tap and Sox On 35th flags flying high so once they're in the air, you know where to go. There will also be some corn hole going on, drinks flowing (BYOB per usual), and rumors are already circulating that Tony Marchese will be bringing a few props. The theme, of course, is "Trash Can Demolition," a little jab at the Astros and nod to the recent anniversary of Disco Demolition.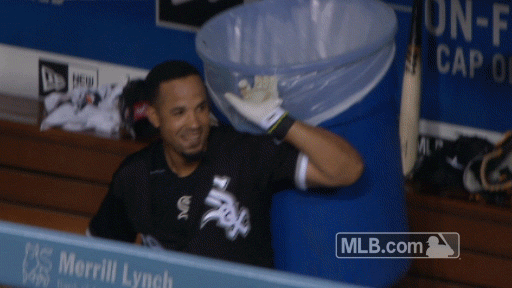 The entire crew is looking forward to having an awesome time! If you're planning on attending the game, be sure to stop on by even if it's only for a few minutes. Everyone would love to put some faces to names, talk White Sox baseball, and enjoy a few beverages.
Personal note: While I won't be able to attend since I now reside in Houston, I'd just like to leave you with a quick message. I was at all four games we dropped in June. Regardless of the outcome this weekend, the very least y'all can do is pack the hell out of Guaranteed Rate Field. This needs to be a playoff-like atmosphere just like it was down here at Minute Maid. Astros fans were LOUD that weekend and provided a home field advantage all four games. I know everyone up there can do the same so leave no doubt. Let's send a message to the Astros and the rest of the league!
Cheers to a strong second half!
---
Follow us on social media at @SoxOn35th and Sox On Tap at @SoxOnTap for updates this weekend!
Featured Graphic: Brandon Anderson